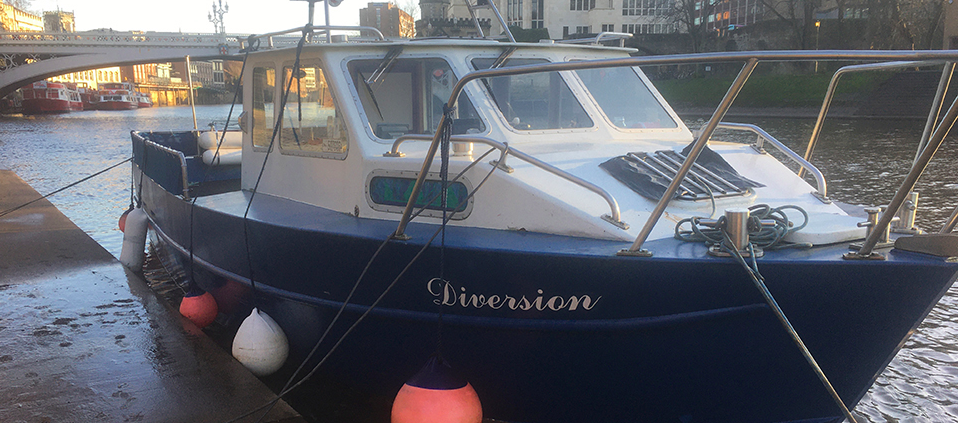 The Marine Accident Investigation Branch (MAIB) has published its findings regarding the loss of two lives on a motor cruiser.
The bodies of two men were discovered in the cabin of the privately owned motor cruiser Diversion, which was moored to a quay in the centre of York, England in December 2019.
The boat owner and his friend had spent the previous evening in the city centre socialising with former work colleagues and were spending the night on board. But both men died as a result of carbon monoxide poisoning. The carbon monoxide had leaked into the cabin from the boat's diesel-fuelled cabin heater exhaust.
MAIB says it found that the cabin heater's exhaust silencer was not designed for marine use: its connection to the exhaust pipe system was not gas tight, the installation had not been checked by a professional heater installer, and it had not been serviced.
The cabin ventilation system did not meet the requirements of the Boat Safety Scheme and this might have increased the rate at which the carbon monoxide accumulated in the boat's cabin space, says MAIB.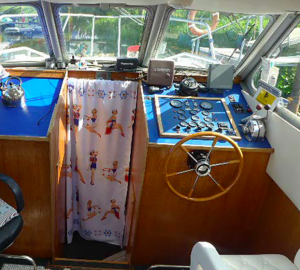 The owner and his friend were not alerted to the danger because a carbon monoxide alarm had not been fitted.
The report says three men motored on the boat for a four-mile trip upriver to York city centre, where they had arranged to attend a pre-Christmas social gathering with former work colleagues.
They left the marina at about 12:30pm for York, where the owner and one of his friends, both retired power station engineers, planned to sleep on board Diversion overnight.
The three men went ashore, and spent the afternoon drinking and socialising with their former colleagues in several city centre pubs. One of the men later went home by train.
The owner and his other friend had a meal with some of the group then returned to Diversion.
At about midday on the following day, the families of the owner and his friend became concerned that they had not heard from either man.
They made several telephone calls to try to locate them, but without success, and later in the afternoon they reported their concerns to the police.
A police officer was dispatched to the quayside and confirmed that the boat was still moored there, and that its accommodation was in darkness and no one appeared to be on board.
The officer was then instructed to continue on patrol.
With no further contact from the two men, the families contacted the police once again to express their increasing concern.
At about 20:00, another police officer boarded Diversion and found the main cabin door unlocked, with all lights switched off…
to continue to read click  here  (Thanks to MIN to allow us the publishing)
https://gmi-eu.org/wp-content/uploads/2021/04/Diversion.png
637
958
Federico Borrea
https://gmi-eu.org/wp-content/uploads/2020/03/gmi_fin-2-300x300.png
Federico Borrea
2021-04-25 11:41:58
2021-05-12 15:32:51
Motor cruiser deaths caused by cabin heater exhaust, says MAIB report (With kind permission of Marine Industry News https://marineindustrynews.co.uk)